Find the perfect place for your investment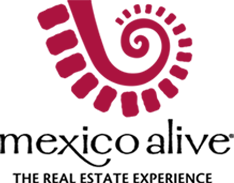 Mexico Alive
Mexico Alive offers clients looking for an exceptional real estate investment opportunity, residential projects that are built with the highest construction, service and luxury standards.
We work with the most qualified professionals in Mexico, including architects and designers, and developers and builders that are on the constant lookout for the best projects nationwide, be it on our majestic Mexican beaches, charming historical towns, or lively metropolis. The talent, experience and knowledge our team of experts represents, allow us to offer you different investment options, each of which is previously analyzed and evaluated
.
in full detail - including background checks on the builder, drawings, services, and amenities - to make sure we offer you nothing but the very best.

Mexico Alive is committed to its partners, developers and clients.
Constantly seeking to be on the cutting edge in the industry, it has left its own indelible mark when compared to the competition. Mexico Alive has also created new ways to sell real estate, this guaranteeing its clients the best re- turn on their investmet.
Mexico Alive




SIAN KA´AN:
www.bahiaprincipecondohotel.com

De México: (52) 984-87-55054

MEXICO ALIVE, master broker:
www.mexicoalive.com